Air Duct Cleaning Services
Air Duct Cleaning
Professional air duct cleaning is the process in which we agitate, extract and clean the dust and debris that accumulated inside your air ducts over the years. In addition, we also offer furnace cleaning as quite often we would find the ignition and other parts of the furnace covered with dust, and that is dangerous. Our air duct cleaning service uses a negative air machine and hepa filtration system in order to offer your the best and deepest air duct cleaning service. .
For further queries visit our website Pro G Air Duct Cleaning & Dryer Vent Cleaning.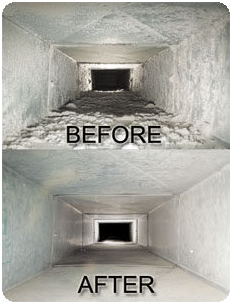 Result can clearly be seen in the above picture, before and after using our product.